CD-Tipp: ZIRKUS FURIOSO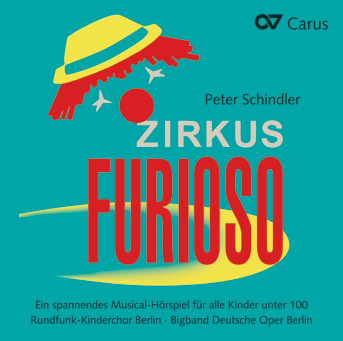 The CD "Zirkus Furioso" is a must-have! Enjoy listening or sing along while traveling in the car or on cloudy days. It´s good for the diaphragm, for the vocal cords and the inner child in all of us! This CD is for ALL CHILDREN under 100!
Everything seems to be going wrong at "Zirkus Furioso". Bruno the Bear refuses to appear on stage, his assistant, Bella Stella, has disappeared, and finally, even the tiger escapes! Circus director Pimpelmoser has to improvise constantly. Luckily, his new assistant, clumsy August the Clown, always has a brilliant idea just at the right time. Despite all mishaps, the audience gets to experience a splendid circus evening. And in the middle of all the excitement, the tiger and Bella suddenly reappear. The audience is swept off its feet. Wherever the world-famous "Zirkus Furioso" appears, audiences shed tears of joy and are enchanted – visually, acoustically and emotionally.
BUY NOW